OAKVILLE

CUSTOM ORTHOTICS
We offer the highest grade Custom Orthotics on the market via Premier Orthotics Lab. Our process goes beyond everything you will require for insurance reimbursement: biomechanical exam, gait analysis, orthopaedic assessment, 3D casting and follow-up fit check.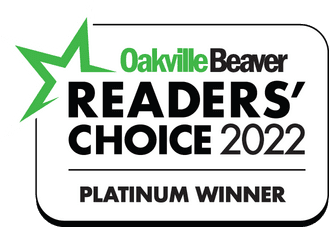 Winner – Best Custom Orthotics
Platinum Award (2nd place)
1. Solve Puzzle
Our experts perform a thorough biomechanical assessment, gait analysis, custom casting and then prescribe the perfect complement to your feet.
2. Flawless Workmanship
From scratch, Premier Orthotics Lab will custom build you the highest-grade orthotics on the market. They are one of the most widely respected labs in the country.
3. Walk on a Cloud
You wear your new orthotics. Your feet are in heaven. You smile in relief.
The right pair of custom orthotics, properly matched to your body, can provide relief for a range of painful problems.
Don't just take it from us, our patient's in Oakville are talking. Here's what a few of them have said about us online.
During the initial assessment, he pinpointed a problem in my feet that was causing my hips to become tight and sore; the custom orthotics he created for me alleviated the pain within a few short weeks. He also personalized an exercise program for me that really brings relief at-home. Dr. Guy is a remarkably kind and caring individual. It's easy to see why he's one of Oakville's best chiropractors.
In search of a way to decrease my chronic pain, I found Dr. Guy's clinic. Through treatments, orthotics, exercises and ongoing suggestions and support from Dr. Guy, I have been able to turn things around in the pain department. I've had very little success with physiotherapy in the past, but I have been only impressed with Dr. Guy's knowledge and techniques that have helped me navigate chronic pain.
I purchased some custom orthotics from Dr Guy and found the attention to detail and the service to be outstanding. The orthotics fit perfectly and are comfortable from the moment I stepped into them. It would be hard to find a better price/value anywhere. Highly recommend Mobility Plus Custom Orthotics.
Your custom orthotics will be prescribed by Dr. Justin Guy, who has extensive clinical as well as personal experience in the field of custom orthotic prescription and design. You'll be provided the highest quality custom orthotics available on the market at the most reasonable price point.
Regular Price
Highest grade custom orthotics on the market

Prescribed by a professional with extensive experience.
First Pair
Promotional Rate
$200 OFF regular price!

Built from scratch, to match your feet perfectly

Highest quality Custom Orthotics on the market

All paperwork for insurance provided
Second Pair
Built to match both your feet and shoes perfectly. A second pair can be made for a different shoe type, or to save the hassle of moving them around.
The Right Pair Of Custom Orthotics, Properly Matched To Your Body Can Bring Relief And Healing To A Range Of Painful Problems
Getting the right pair of custom orthotics can quickly restore comfort, create stability and boost athletic performance - relieving and even healing issues such as:
General foot pain or fatigue (though this may be common, it shouldn't be ignored - your body is sending you a message that something is wrong!)
Arthritis (orthotics can bring relief to arthritis pain in your feet, knees, ankles, or hips)
Bunions (bony and often painful bump that forms at the base of your big toe)
Painful arches (fatigue in this critical part of your foot is often solved with more support)
Plantar fasciitis and heel pain (one of the most common causes of heel pain, especially in the morning)
Metatarsalgia (pain and inflammation at the ball of your foot)
Patellofemoral pain (knee pain common among runners and active people)
Shin splints (another common running and sports injury)
Achilles tendonitis (pain in the achilles tendon, which connects your calf and heel bone)
While they aren't a "magic solution" to every problem, with a careful diagnosis and proper fitting, a pair of high-quality custom orthotics CAN go a long way to solving a wide variety of biomechanical issues - many that go beyond your feet such as ankle, knee, hip and lower back pain.
FREQUENTLY ASKED QUESTIONS (FAQ)
These are some common questions we've received from our patients. If you have any specific questions, please do not hesitate to reach out and we would be happy to help you out.
What are custom orthotics?
Custom Orthotics are inserts that will be placed into your footwear. Your new custom orthotics will be prescribed by our award wining Oakville Chiropractor. They are built from scratch to be the perfect match to your foot, distributing pressure evenly, providing comfort and relief. The re-alignment of the joints, tissues and muscles allows the foot and ankle to be more efficient. If the alignment of your foot and ankle are problematic, this may result in stress build-up that leads to pain and injury. To limit stress on these sensitive tissues and reverse these problems, the foot needs to be placed in a neutral position. This is the outcome from wearing custom orthotics.
Do I need a set of orthotics for every pair of shoes?
No, our orthotics are easily removable and able to be transferred between footwear. However, in certain circumstances this is not the case. For example, an orthotic primarily designed for a spacious work boot, may not transfer comfortably into a tight fitting dress shoe. Please share your concerns with our staff and we'll help accommodate your needs as best as possible.
Are Custom Orthotics covered by my insurance?
Most insurance plans cover the cost of Custom Orthotics. To ensure you are covered, we recommending you reach out and have us look into the details of your policy for you. This will ensure you don't run into any surprises. Currently, all insurance companies do not allow clinics to direct bill for orthotics, however we will provide you with all the paperwork you require for reimbursement when you pick up your new orthotics.
Will it take time to get used to my new orthotics?
The joints of your foot and ankle will be repositioned, potentially triggering a different series of muscular contractions and placing new forces through the foot. This typically takes time to adjust to. Our bodies are amazing at adapting, however require time to do so. We recommending wearing your new orthotics for no more than 1 hour the first day, 2 hours the second, 3 hours the third and so forth. In certain circumstances shorter intervals are required.
How long will they last?
Just like a pair of quality shoes, the materials will break down over time. This is entirely dependent on the amount of use they receive. Typically, if you are wearing them all day, every day, with 10,000 steps per day, the orthotics will start to break down at the 1 year mark. We recommend replacing your orthotics yearly. However, even two years down the road, you will still find relief and benefit from wearing them.
I recommend orthotics because I know from personal experience that they can be life-changing.
During my final year at Chiropractic school, I dislocated my knee in a freak soccer accident. It was a very serious injury (completely torn medial and lateral meniscus, ACL, MCL and most of the capsule).
The road to recovery was long and hard, and started me on a quest to deeply understand the mechanics of the lower extremities, biomechanics and orthotics prescription.
The corrective repositioning that custom orthotics provided was a key element in limiting my chronic pain and long term dysfunction and I ended up making a full recovery.
If you're suffering from plantar fasciitis (a common condition treated with custom orthotics), I have put together an expert at-home exercise and stretch program to provide relief from plantar fasciitis.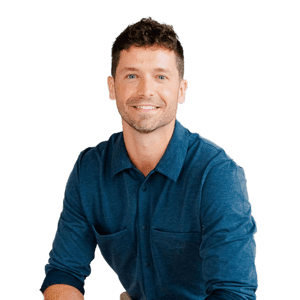 Dr. Justin Guy, founder of Mobility Plus Chiropractic has undergone several years of extensive medical training and continuing self study to master the art and science of healing. Most of this training has focused around assessment and management of biomechanical faults and musculoskeletal injury and dysfunction.
The philosophy of my practice is treating each and every patient like a member of the family, which means giving you the personalized attention you deserve. If you're suffering now, I hope you'll take advantage of this special offer and I'd be delighted to get you started on your own journey to optimum health.
Dr. Justin Guy, Owner and Oakville Chiropractor
Book Appointment or Ask a Question
Call or text (905)339-3773 or fill out the form below. We respond very quickly!
589 Argus Rd Oakville, ON L6J3J4 (905)339-3773
589 Argus Rd, Oakville, ON L6J 3J4
(905)339-3773