Mobility Plus Chiropractic is a team of passionate and experienced Oakville Chiropractors, Physiotherapists and healthcare practitioners. We've been rated and reviewed as having the best Chiropractors, best Physiotherapist and best Chiropractic clinic in Oakville for a reason.
—
Life is better when you're not in pain.
Your body craves to move with ease, hold posture effortlessly, and preserve your delicate soft tissues and joints. We will help you find relief from pain and bulletproof your body to resist future injury. Our private treatment rooms, one-on-one care, online booking, text appointment reminders and friendly staff will make your journey of physical self-improvement a breeze.

Winner – Best Chiropractic Clinic
Diamond Award (1st place)
Diamond Award (1st place) – Dr. Justin Guy
Diamond Award (1st place) – Joey Pelletier
Platinum Award (2nd place)
We love what we do – so reach out with any questions you have. We're always happy to help!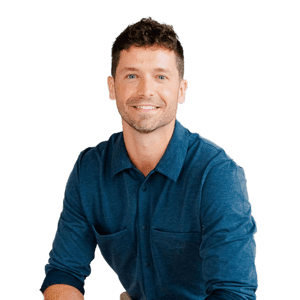 "I love being a Chiropractor in Oakville and I've been where you are; I know how it feels to be severely injured."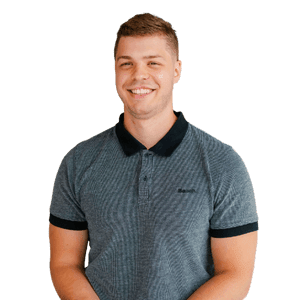 "Chiropractic has been a part of my life since an early age. I now love that I can help others the way it helped me."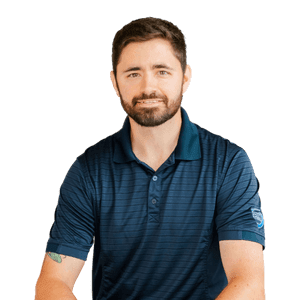 "Whether you're looking to get back to work, sports, hobbies or just an active family life, I'll create a personalized rehab program to get you back on track."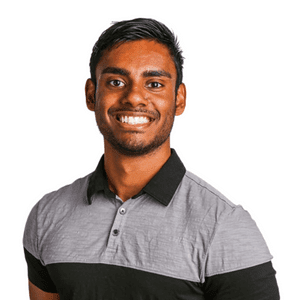 "My treatment philosophy includes using manual therapy to restore joint mechanics followed by muscle retraining and motor control strategies to correct movement dysfunction."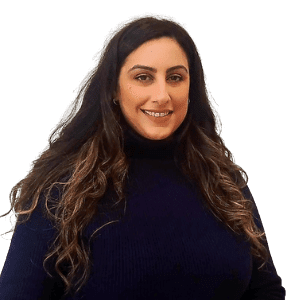 Registered Massage Therapist
"I do tend to use deep pressure during my massages, but if you prefer less, I'm happy to ease off. I'll be asking you how the pressure feels as we go, so we'll get it just right."
COMMON CONDITIONS WE CAN HELP WITH

Our practitoners are experts in navigating and uncovering the cause of many aches and pains. Listed below are the most common conditions we encounter with new patients.
Postural Strain
Nerve Entrapment
Disc Herniation
Sciatica
TMJ Dysfunction
Thoracic Outlet Syndrome (TOS)
Fibromyalgia
Tinnitus
Sprains & Strains
Tendonitis & Bursitis
Sports Injuries
Rotator Cuff Injuries
Frozen Shoulder
Shoulder Pain & Impingement
Tennis & Golfers Elbow
Knee Pain & Hip Pain
Pre / Post Surgical Rehab
Degenerative Joint / Disc Disease
Mobility Plus Chiropractic and Mobility Plus Physiotherapy have a mountain of 5-star reviews online – read what people in Oakville have to say.

"Justin is hands-down the best chiropractor I have ever been to. Very experienced, knowledgeable, friendly and professional. Excellent results – provided an excellent care program after a car accident. Would highly recommend!"
-Kristin C, Oakville, ON
"Mobility Plus Chiropractic is hands down the best Chiropractic clinic I have ever been to! From the moment you walk in you are treated like a guest with such kindness and professionalism. They addresse your specific issues with a results driven treatment plan that works and educates you on why your body does the things it does. The expertise and tailor made treatments truly work and genuinely fix the problem. I have noticed a huge improvement in my daily comfort and quality of life! I highly recommend this Oakville Chiropractic clinic. The best of the best!"

"I went for my
first chiropractic treatment
ever. I am a total skeptic, but Dr. Guy was AMAZING! He took so much time with me, explained everything he was doing, and set me up with a reasonable treatment plan. Honestly, I can't tell enough about how great I feel after just one treatment. A mixture of massage and adjustments. I went to his practice in Oakville. I wish him nothing but success!"
-Nicole C, Oakville ON
If you're not sure whether you should see our Oakville Chiropractor, Oakville Physiotherapist or Massage Therapist – just tell us what's going on and we'll give you an honest opinion and point you in the right direction. We're happy to help.
MOBILITY PLUS

CHIROPRACTIC
1927 Ironoak Way #3, Oakville, ON L6H 0N1
(905) 339-3773
info@mobilitypluschiropractic.com
Follow the link below to read articles related to back pain, neck pain, headaches, motor vehicle accidents, sciatic, shoulder pain, knee pain, hip pain, heel pain and whiplash.