Mobility Plus Chiropractic is a safe, effective and trusted Chiropractic clinic in Oakville; like you've never experienced before. You came to the right place. Our expert Chiropractors will provide you with the tools needed to revive your body's natural healing ability. Our patients results and reviews of their Chiropractic care have ranked us as having the best Chiropractors in Oakville. You have the opportunity to live free from pain and in optimal health. Let us help you reach your highest potential.

Winner – Best Chiropractic Clinic
Diamond Award (1st place)
Winner – Best Chiropractor (Dr. Guy)

Diamond Award (1st place)
Our patients have spoken. Read what they've said about us online.
This passionate pair is dedicated to improving your quality of life; by relieving your pain and giving you a powerful connection to the body you live in.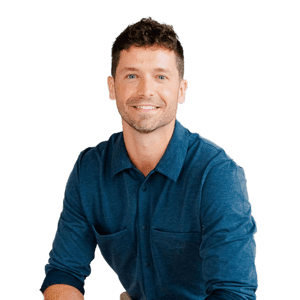 "I love being a Chiropractor and I've been where you are; I know how it feels to be severely injured."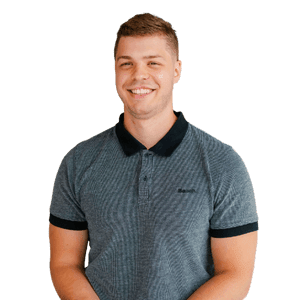 "For as long as I can remember health, movement and chiropractic have been a part of my life."
COMMON CONDITIONS

CHIROPRACTORS TREAT
Our Oakville Chiropractors are trained to navigate, uncover the cause, and treat many issues from head to toe; however, below are the most common conditions we encounter with our new patients.
11. Fibromyalgia
12. Tinnitus
13. Thoracic Outlet Syndrome (TOS)
15. TMJ Dysfunction
Still have questions? Ask away!
All our services complement each other. Every person and every problem is different, so we offer an array of options to best help our patients achieve their health goals.
PHYSIOTHERAPY
Physiotherapists practice the science of movement and function. If you experience pain or any difficulty related to movement, they can help. They're highly trained with the rehabilitative process of ligament and tendon sprains, muscle strains, fractures and repetitive strain injuries.
MASSAGE THERAPY
Muscles, fascia and soft tissues can be a major source of discomfort. Advanced soft tissue techniques can provide deep relief; washing away stress, leaving you calm and relaxed.
CUSTOM ORTHOTICS
Custom Orthotics are inserts that are placed in your footwear. They're the perfect match to your feet; distributing pressure evenly, providing comfort and re-aligning your joints from the ground up.
Our fees can be direct billed through your insurance provider. If you would like direct billing, please bring your insurance details to your first visit.
Initial Assessment & Treatment
On your first visit (1 hour)
Learn what is causing your discomfort with a detailed analysis

Understand your current state and how to prevent future injury

Discover how to improve your recovery at-home

Get the answers you're looking for and realize what steps to take

Your Chiropractor will conduct a thorough assessment to diagnose the problem at hand and determine the best course of action, followed by your first treatment session
Relieve pain, melt tension and improve posture

Reset your nervous system to accelerate healing

Restore joint positioning, movement and postural alignment

Strengthen and stabilize for future resistance to injury

A targeted Chiropractic treatment session designed to revive your body's natural healing ability and improve health and wellness from within.
New Injury, Extended Visit or Reassessment
30 min
Book this appointment with your Chiropractor if you require a longer treatment session duration, have a new injury you would like assessed, or need a previous injury reassessed
Free Phone Consultation
10 min
Speak to one of our Chiropractors over the phone to have any questions answered prior to committing to an appointment. They'll advise you if they can help, how they'll help you or guide you in the right direction.
WHAT TO EXPECT AT

YOUR FIRST CHIROPRACTIC APPOINTMENT
1. Initial Intake
You will first fill out a health questionnaire and answer questions specific to your areas of concern and goals for the visit.
2. Physical Exam
Your new Chiropractor will conduct a complete assessment of your areas of complaint, as well as the integrity of your posture, movement habits, strength balance as well as your general physical health and function.
3. Chiropractic Treatment
Your first treatment may begin on the first visit and may include Chiropractic adjustments, soft tissue therapy and various other manual therapies, depending on your specific needs. You may also be given ergonomic recommendations and at-home self-treatment strategies to manage your pain and improve your condition when away from the clinic.
4. Follow-up Plan
Following your assessment, you will be offered a treatment plan strategy that best addresses your areas of complaint and goals. Some patients seek relief from pain and discomfort, while others wish to improve posture, general health and preserve the vitality of their soft tissues and joints long-term.
WHAT YOU WILL

NOT EXPERIENCE AT OUR CLINIC
1. Pressure Sales Tactics
2. Scare Tactics
3. Long-Winded Treatment Plans
4. Paying Upfront For Many Visits
5. Factory Line Treatment
Unfortunately this discussion is necessary. Far too often we hear of these experiences. We'd like to differentiate ourselves from what seems to be all-too-common occurrences at Chiropractic clinics these days.
At Mobility Plus Chiropractic, you will never experience any of what is listed above. That's a promise.
FREQUENTLY ASKED QUESTIONS

(FAQ)
1. Will the Chiropractor crack my neck?
Only if you're completely comfortable with it and our assessment suggests it would benefit you. An adjustment to your cervical spine can provide amazing results, however gentle and effective alternatives will always be an option for you.
2. Will X-rays be taken?
We most often do not need X-rays to reach our diagnosis and establish the most effective strategy for your condition. However, this may be recommended when necessary and we have a convenient x-ray facility next door.
3. Will you tell me I need extensive treatments and ask me to pay thousands of dollars upfront like some other Chiropractors?
Absolutely not! We believe this approach you may find at other clinics is unethical and dishonest. After your assessment, we'll explain exactly what you need to do to reach your goals (typically pain relief and improved function). No pressure to book many appointments and we would never ask you to pay in advance. We pride ourselves on our honest approach and the rapid results we achieve for our patients.
4. Do you directly bill my insurance provider or do I pay upfront?
We bill them directly. Being connected to nearly all insurance providers in Ontario allows us to bill and receive payment direct, so you won't need to pay us or wait for reimbursement.
5. How do I book my appointment?
Are Chiropractors doctors?
Let us know what you need help with or request your appointment below
589 Argus Rd, Oakville, ON L6J 3J4
(289)430-5065
Hours:
Monday: 9am-7pm
Tuesday: 9am-8pm
Wednesday: 9am-7pm
Thursday: 9am-8pm
Friday: 9am-7pm
Saturday: 9am-2pm
Sunday: closed