Experienced. Skilled. Caring.
Discover The Cause
My advanced training is especially effective with chronic pain and athletic performance enhancement. By identifying overused and weak muscle and movement patterns, I will unlock and reset your old compensation patterns that limit your adaptive potential.
Get a Personalized Program
I utilize my Masters in Physiotherapy and advanced training in medical Acupuncture and Neurokinetic Therapy to correct the root cause of my patients conditions to provide rapid pain relief and improved strength and function.
Experience Relief
Results driven treatment based on the most up-to-date evidence and my extensive experience. We'll spend the entire appointment one-on-one and achieve relief and results that last.
YOUR

OAKVILLE PHYSIOTHERAPIST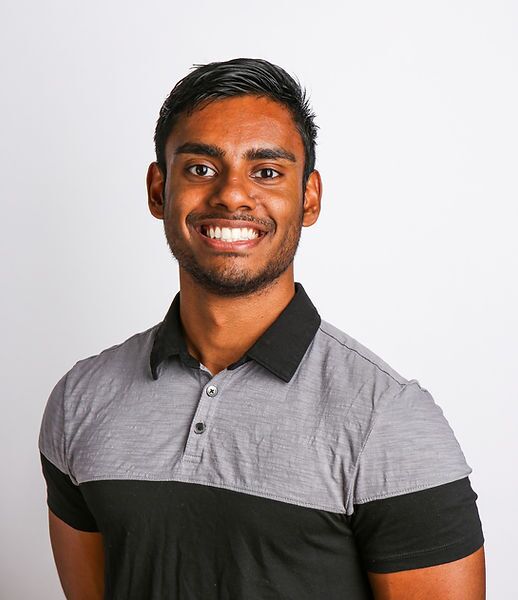 I provide individualized, one-on-one treatment and develop exercise programs for my patients geared toward their level and goals.
Neurokinetic Therapy® (NKT) – is a highly effective treatment for improving athletic performance and resolving chronic pain.
NKT uses a series of manual muscle tests to identify compensation patterns and determine which muscles need strengthening and which muscles need releasing. Inhibited/weak muscles are caused by old injuries and resets the neural connection between the motor control centre of your brain and the affected muscles. The goal is to correct those dysfunctional and compensation patterns your body has learned to allow more functional muscle engagement and a stronger, more optimal musculoskeletal system.
I graduated from the McMaster University with an Honors Bachelor of Kinesiology degree in 2013 and from Queen's University with a Master of Science in Physiotherapy in 2016. My experiences exposed me to diverse clinical settings which ranged from private practice, sports clinics, and hospital care.
These experiences taught me to successfully treat chronic/acute conditions which range from work-related to sport injuries to any musculoskeletal injury. My treatment philosophy includes using manual therapy to restore joint mechanics followed by muscle retraining and motor control strategies to correct movement dysfunction. I will provide individualized, one-on-one treatment programs for my patients. I'm excited to meet you and lead you towards a stronger and healthier you!
-Raphael Kalathil
Still Have Questions? Ask Us Anything.
Before booking your appointment, if you have a question about your injury or you're still uncertain if Physiotherapy is the right fit for you - just jot down your concerns below and we'll help you as best we can.